Crafting Lifetimes Of Smiles
Since 1972, Vitagliano Orthodontics has created beautifully healthy, confidence-filled smiles, one person at a time!
Dr. Joe Vitagliano is an experienced orthodontist who is dedicated to both his profession and patients. Using advanced techniques and personalized treatment plans, Dr. Joe and his team can ensure a comfortable and timely orthodontic experience, for lifetimes of perfect smiles!
Our team shares Dr. Joe's dedication to our patients and their families. Each is highly trained and personable; they thrive on the relationships that grow during the orthodontic journey and consider our patients to be friends.
At Vitagliano Orthodontics, you're part of a caring family that makes you the top priority!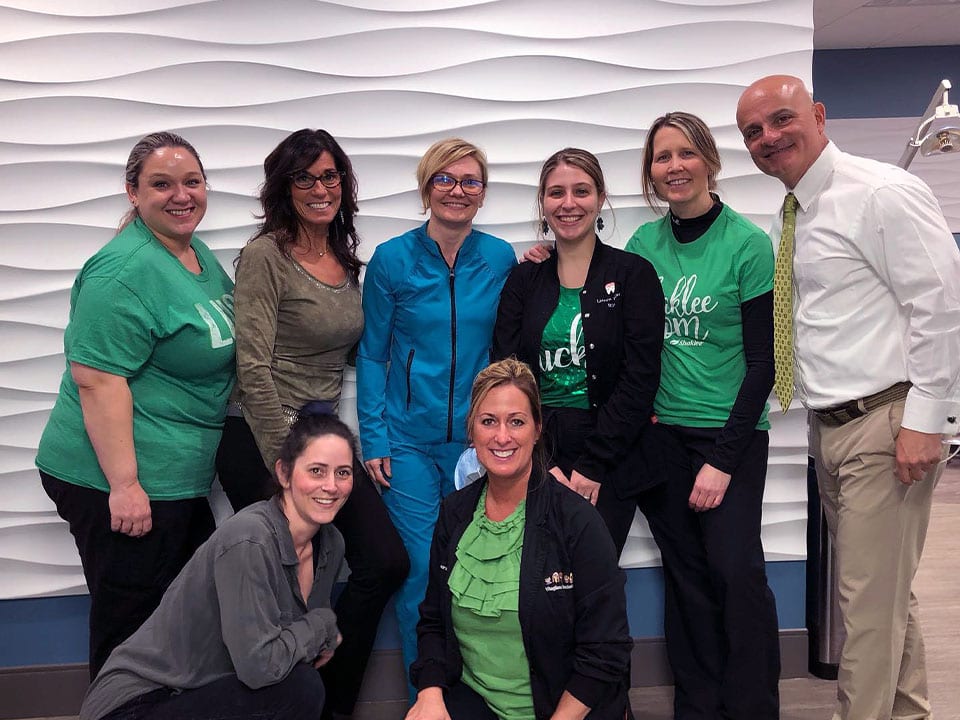 Experienced Orthodontic Treatment
Orthodontics is an investment in your future. Healthy, straight teeth and a good bite means improved oral health, stronger self-esteem, and a smile that ensures your personality shines!
At Vitagliano Orthodontics, we know the impact of what we do: from visit-to-visit we see people move from feeling uncomfortable with their teeth to feeling more secure in their appearance. Previously shy individuals begin to relax and open up, chatting with fellow patients and happily interacting with us.
By the time treatment is finished, our patients are brimming with confidence and have smiles they love to share!
Why Choose Vitagliano Orthodontics?
Customized Treatment: We understand that every person has their own clinical needs, personal concerns, timeline, and desired outcome. Our doctors will design a treatment plan that addresses the whole of your situation, for the best and most comfortable experience, and the healthiest, most becoming results!
Accommodating Service: We believe orthodontics should cause minimal disruption in your life. We offer flexible appointment times, including before school or work, and evening hours, too.
Positive & Welcoming Environment: We know that a fun, supportive atmosphere makes for a happier orthodontic experience. While we are serious about providing the highest quality orthodontics, we don't take ourselves too seriously. You'll always be greeted as a friend and surrounded by laughter and smiles!
Schedule Your Orthodontic Consultation
If you're considering orthodontics for yourself or your child, if you're ready for a smile you love to share, we're ready to get started!
Contact our West Islip or Massapequa, NY office, welcoming patients from throughout Long Island, Nassau, and Suffolk counties, to schedule a complimentary consultation today!